Medical Marijuana

CANNABIS EFFECT ON EPILEPSY
Researchers at the University of Reading have discovered that three compounds found in cannabis can help to reduce and control seizures in epilepsy.

Dr Ben Whalley, who is leading the research at the department of pharmacy at the University of Reading, said tests in animals had shown the compounds effective at preventing seizures and convulsions while also having less side effects than existing epilepsy drugs.
He said: "There was a stigma associated with cannabis that came out from the 60s and 70s associated with recreational use, so people have tended not to look at it medicinally as a result.
"Cannabis is thought of being a treasure trove of compounds that could be used for pharmacological development. We have a list of around a dozen potential candidates for epilepsy and have tested three that show promise.
"These compounds are very well tolerated and you are not seeing the same kind of side effects that you get with the existing treatments."
Epilepsy is caused by sudden bursts of electrical activity in the brain that disrupt the normal way in which messages are transmitted. This can cause debilitating seizures and fits that can lead to sufferers injuring themselves.
Dr Whalley, together with his colleagues Dr Claire Williams and Dr Gary Stephens have been working with drug company GW Pharmaceuticals to develop and test new treatments for the disease from cannabis.
Two of the compounds they have identified, one called cannabidiol and the other called GWP42006, have been highly effective at controlling seizures in animals and the researchers now hope to begin clinical trials in humans within the next three years. Neither of the compounds produce the characteristic "high" associated with cannabis use.
The scientists, whose latest findings on the compounds are published in the scientific journal Seizure, believe they work by interfering with the signals that cause the brain to become hyper-excitable, which leads to epileptic seizures.
Until now the main medicinal use that has been explored for cannabis has been in treating Multiple Sclerosis and for pain relief in cancer patients.
Mark Rogerson, from GW Pharmaceuticals, said: "Medicinal cannabinoids can treat a wide range of diseases like MS and pain.
"The work by Dr. Whalley and his team is taking us into a whole new area where there is a real unmet need. The stigma is counterbalanced by the fact that it is a serious medicine for a serious condition."
A spokesman for Epilepsy Action said: "Epilepsy is a condition that can be very difficult to treat. We are aware of some people with epilepsy who have used cannabis for medicinal purposes. However, it should be noted that although taking cannabis may reduce seizures in some people, it could actually increase seizures in others.
"We therefore welcome research into this treatment area. It could help our understanding of alternative therapies and may prove useful in the long-term for people whose epilepsy does not respond to more traditional methods."
Source: University of Reading

MEDICAL MARIJUANA UPDATE AUG 08/12
Medical Marijuana Update by Phillip Smith, August 08, 2012, 05:52pm, (Issue #746)
The end of dispensaries in LA looms, more federal threat letters in Colorado, and a medical marijuana initiative in North Dakota!? That's just some of the news. Let's get to it: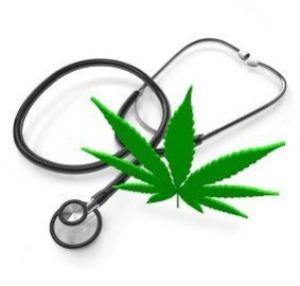 National

Last Thursday, Rep. Barbara Lee (D-CA) and eight initial cosponsors introduced HR 6335, the States' Medical Marijuana Property Rights Protection Act, in an attempt to stop the seizure of property from landlords of state law-compliant medical marijuana businesses. The bill would prohibit the federal government from using the civil asset forfeiture statue to go after real property owners if their tenants are in compliance with state medical marijuana law. The bill is a response to the use of threat of asset forfeiture by US Attorneys in California in their campaign to shut down dispensaries, including the state's largest dispensary, Harborside, last month.

Arizona

On Monday, Arizona Attorney General Tom Horne said the state should not authorize dispensaries because they could violate federal law. His advice came in the form of an official opinion crafted by lawyers in Horne's office, following requests for the opinion by law enforcement officials. He also wrote that he expected the courts to settle the matter and that he would not seek to block Tuesday's lottery for dispensary applicants.

On Tuesday, state officials conducted the lottery, awarding applicants in 68 dispensary districts preliminary approval to move forward with the permitting process. More than 400 applications had come in for those districts. In another 29 districts, there was only one applicant. State officials say some dispensaries could open within weeks if they are already well along in their planning processes.

California

Last Wednesday, LA Mayor Antonio Villaraigosa signed the ordinance banning dispensaries. The measure, approved by the City Council a week earlier on a 14-0 vote, will take effect within 30 days. The so-called "gentle ban" will still allow patients and caregivers to grow their own, but is designed to eliminate the estimated 500 dispensaries in the city. Organizers from the UFCW Local 77 were already discussing plans for a referendum asking voters to allow some dispensaries.

Also last Wednesday, LAPD raided a Woodland Hills dispensary and an associated private residence, seizing 50 pounds of marijuana and arresting one person. The dispensary was West Valley Caregivers on Ventura Boulevard. Police said to report that they were working their way east on Ventura "so hopefully some of these will shut down without us having to do all this work."

Last Thursday, Lake County officials are using nuisance abatement procedures adopted a month ago under an interim urgency ordinance to shut down large grows in the county. As of last Thursday, 19 grows had been shut down, 2,000 plants removed, and seven people arrested. The enforcement actions come as a local judge issued a temporary restraining order stopping them from being inflicted on the four plaintiffs in the case, but only them.

Last Friday, a Riverside County judge ruled that the county cannot ban dispensaries in unincorporated areas. Judge Ronald L. Taylor said the county's outright ban on dispensaries leaves no room for dispensaries to operate legally under state law. A county attorney vowed to appeal.

Also last Friday, the Tax Court ruled a dispensary operator could not deduct business expenses. The ruling came after the IRS went after Martin Olive, owner of the Vapor Room Herbal Center in San Francisco, which was forced out of business at the end of July after its landlord received letters threatening asset forfeiture from US Attorney Melinda Haag. The federal tax code precludes a deduction of any amount for a trade or business where the "trade or business (or the activities which comprise such trade or business) consists of trafficking in controlled substances… which is prohibited by federal law." Olive argued unsuccessfully that the provision did not apply because his business was not the illegal trafficking of a controlled substance, but was operating legally under state law.

Colorado

Last Friday, US Attorney John Walsh sent threat letters to 10 more dispensaries. This is the third batch of letters containing threats of prosecution or asset forfeiture directed at dispensaries. The first two rounds led to the closing of 47 of them. The letter said all of the targeted dispensaries were within 1,000 feet of schools. They have 45 days to shut down or face asset forfeiture actions.

Also last Friday, the DEA claimed medical marijuana is being diverted into illegal trafficking. It cited some 70 cases of Colorado medical marijuana ending up in 23 different states. Medical marijuana defenders responded that 70 cases wasn't that many, that the state's industry is tightly-regulated, and that there was marijuana in those states before Colorado had a medical marijuana program.

New Jersey

Patients in the Garden State will be able to register for medical marijuana cards beginning Thursday of this week, according to NBC New York. "It's the first time the department will be interacting directly with potential patients and their caregivers," state Health Commissioner Mary O'Dowd told the Associated Press. Greenleaf Compassion Center in Montclair has begun to grow marijuana and will open its doors to patients in the fall.

North Dakota

On Monday, proponents of a statewide medical marijuana initiative handed in signatures. They need 13,500 valid signatures to make the November ballot. They handed in 20,000. State officials have about a month to validate signatures and see if the initiative made it.

Washington

On Tuesday, the state Health Department charged two naturopaths with unprofessional conduct for running "an assembly line" for medical marijuana approvals at last year's Hempfest. The pair, who were featured in a Seattle Times story last August, saw 216 potential patients and approved 214 of them after cursory exams. The charges are believed to be the first against any medical professional in the state over medical marijuana recommendations.